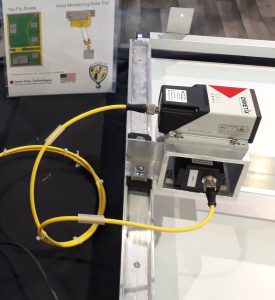 At Laser-View Technologies, we pride ourselves on our proven track record of meeting crane builder's needs. We provide long-range, Dimetix laser sensors as the best laser-based, positioning system available for overhead cranes. With their small spot size, long-range, ethernet connectivity, and ruggedness, Dimetix lasers are sensors that you know you can rely on.
As the USA distributor of Dimetix laser sensors, Laser-View Technologies has 14 years of experience that continues to work in our client's favor. By keeping a readily accessible inventory of lasers and accessories, our goal is to offer you the products you need without having to wait long to receive them.
Join America's oldest and most respected crane builders in using Dimetix laser sensors from Laser-View Technologies. For more information, contact us at [email protected].