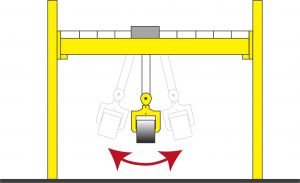 Crane Sentry® Hoist Monitor does more than side pull detection. This is the first in our path of next-generation devices to provide the ultimate safety package.
The device includes snag detection while running the hook up higher and hoist centering to not permit an operator to make a side pull or snag condition worse by moving the crane in the wrong direction. Add a load cell for slack rope detection and the system does even more for overall safety.
Keep an eye out for Laser-View Technologies' NEW chain hoist safety product announcement in early summer.
Interested in learning more about our Crane Sentry® line of collision detection systems? Click here to contact Laser-View Technologies.