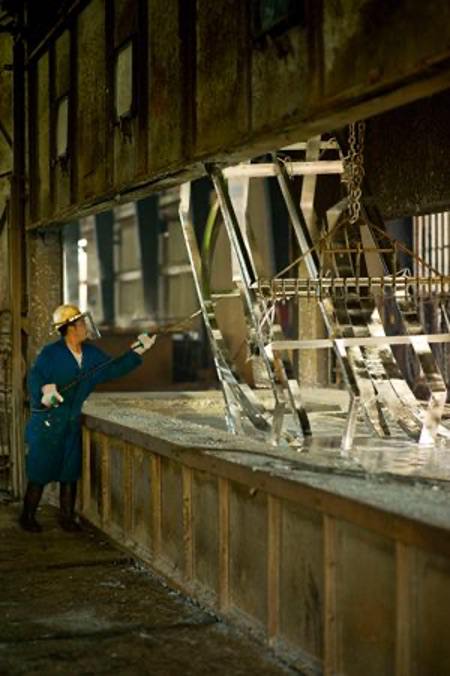 Laser-View Technologies' Dimetix laser distance sensors are great for measuring hot materials that other sensors cannot. The Dimetix laser sensor operating temperatures of -40°C to +60°C makes them suited for application in hot processes.
One example of an application is the process of hot galvanizing fabricated parts and coiled steel strip. In the galvanizing process, it is crucial to monitor the level of the material, commonly zinc, in the galvanizing bath. Luckily, Dimetix lasers can be mounted far away from the material to avoid most of the ambient heat.
However, some environments can exceed the 60°C operating temp range. In these cases, a method of cooling the laser is recommended. There are multiple solutions for this.
One solution is a completely sealed and air-cooled windowed enclosure. This will cool the sensor and provide extra rugged protection.
However, sometimes only cooling needed. In this case, the new Air Cooled Jacket from Dimetix is the perfect candidate. The housing accepts clean compressed air or process Nitrogen. The housing is not sealed, so the cool medium can flow over the face of the laser and out the opening in the front.
The Air Cooled Jacket Housing comes ready to assemble with your choice of Dimetix D-series laser distance sensors and includes an adjustable pivot base.
Interested in learning more about our Dimetix laser distance sensor accessories? Click here to contact Laser-View Technologies.