Laser distance sensors from Dimetix have been enhanced with new output features. Previously, 2 digital outputs could be programmed with an on/off hysteresis. Now, the latest released firmware is capable of providing an output with a specific pulse width in either ON or OFF directions.
Each output can be configured to trigger based on distance, speed, signal strength, or temperature. This enhances the programmability and usefulness of the sensor and will permit a sensor to be used independently of external control processors in some situations.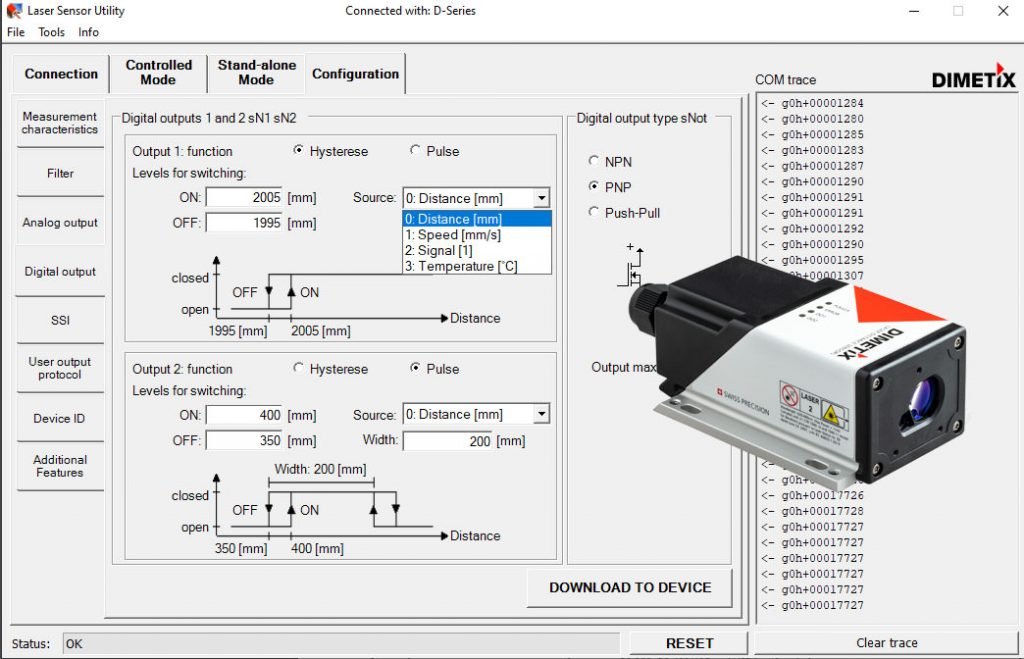 The entire line of Dimetix laser distance sensors is stocked, marketed, and supported in the USA by their master distributor, Laser-View Technologies.
Interested in learning more about Dimetix laser distance sensors? Click here to contact Laser-View Technologies.