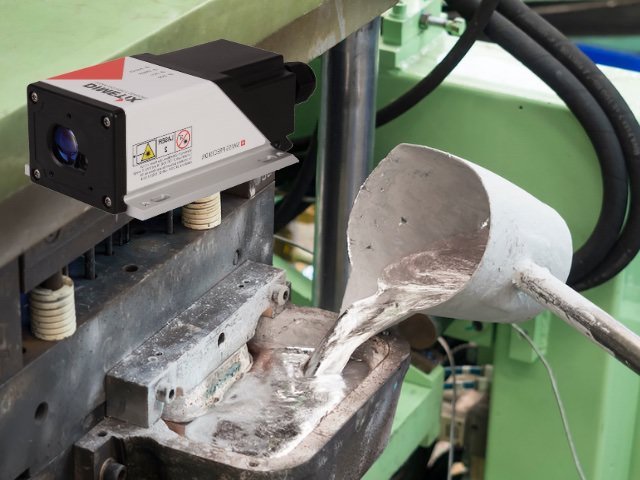 A major auto manufacturer with facilities in the USA has implemented laser level detection in their aluminum die casting operations. Dimetix AG laser distance sensors are mounted in protective enclosures above and at an angle to the liquefied aluminum vats. Laser readings are processed with a laser process meter that provides level control alarms.
All items, including the lasers, enclosures, and process meters, have been supplied by Laser-View Technologies through the distributor Southern Controls. Dimetix lasers were chosen for this application because of their unique ability to measure the liquefied aluminum surface at an angle and be mounted far from the material.
Dimetix laser distance sensors are suitable for use in the metals industry for size, position, and process monitoring applications. Opaque surfaces like molten aluminum can easily be measured for level control with the lasers, as well as red hot steel coming down the caster line. Protective cooling enclosures are also available to keep the sensor protected from heat.
Not all laser sensors are alike. Dimetix lasers stand out in demanding metals applications such as this automotive casting operation.
Interested in learning more about Dimetix laser distance sensors? Click here to contact Laser-View Technologies.