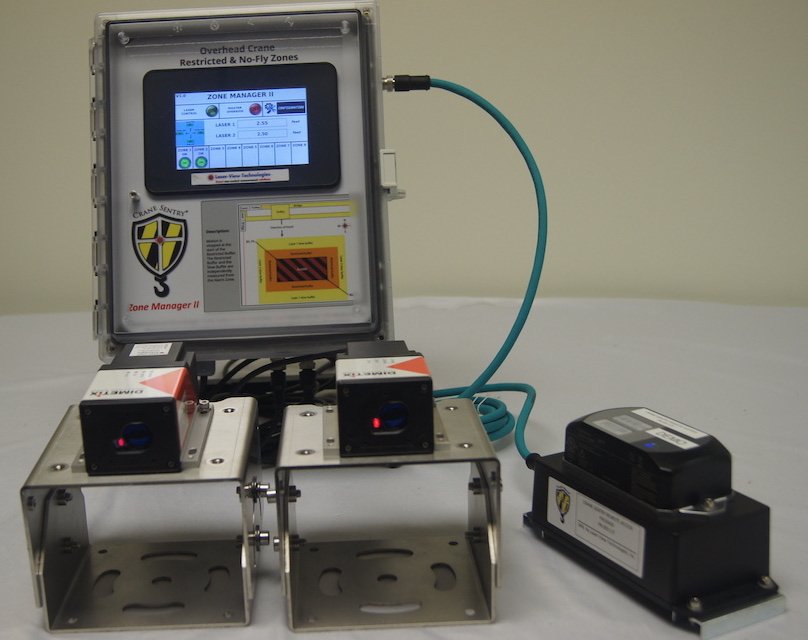 Laser-View Technologies' Crane Sentry® Zone Manager II takes our successful no-fly zone system to the next level. The best just got better by allowing you to configure the Zone Manager from the controls on the crane or from a smart device. No network connection is needed.
This next-generation product allows a third laser for Dual Hoist/Trolley installations in addition to the capability for additional no-fly zones. All Crane Sentry® Products are considered a "field mod" for crane dealers, as it is easily retrofitted to existing cranes.
Interested in demo? Need a quote? Email [email protected], 610-497-8910 or click here to complete a contact form.