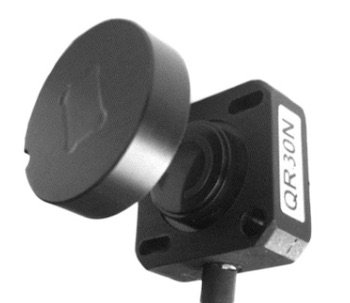 Laser-View Technologies' DIS non-contact rotary sensors are perfect for measuring shaft speed or as a non-rotation detection device.
They can be also used to monitor conveyor speed via the shaft speed. There is NO CONNECTION required to the rotating shaft.
The sensor can handle wobble and shaft runout. A supplied magnet is installed on the shaft and the DIS QR series encoder detects rotary position through an air gap of 3-7 mm.
These sensors can measure through anything, except ferrous material. Outputs are available with incremental pulse or analog signals.
Interested in learning more about our non-contact rotary sensors? Click here to contact Laser-View Technologies.