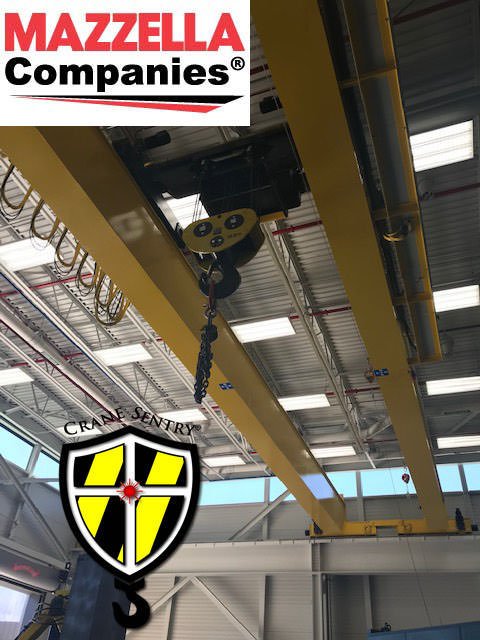 Laser-View Technologies' Steven Lubeck had the opportunity to assist Mazzella Lifting Technologies in commissioning an overhead field mod. He worked with John Stelman at Hermosillo Stamping and Assembly, a Ford Motor Company stamping facility located in Hermosillo, Sonora, Mexico.
Steven and John were on-site setting up Crane Sentry® No-Fly Zones along with Hoist Monitoring for safe die handling. Thanks to Stuart Vining and Kenneth Wright for their part in making this happen.
Interested in learning more about our Crane Sentry® family of overhead crane collision detection systems? Click here to contact Laser-View Technologies.