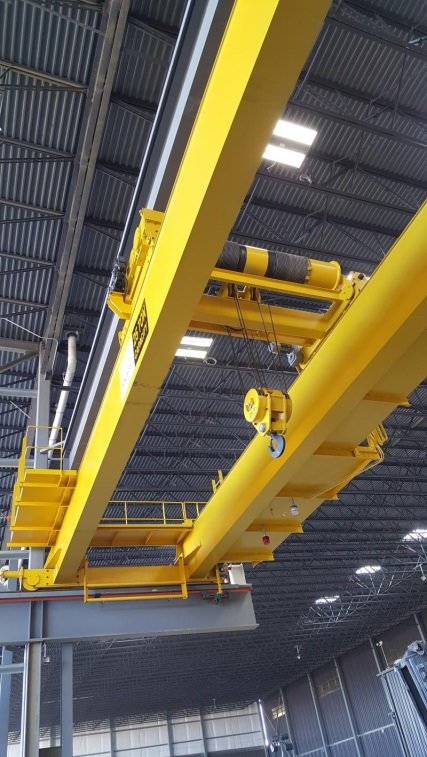 Overhead cranes used in warehousing, manufacturing, and service facilities are often critical to daily operations. Crane users demand efficiency, reliability, and safety. The biggest names in the overhead crane industry have made the switch to Dimetix laser distance sensors as a key component in crane positioning applications. As a crane position sensor, they offer highly accurate and adjustable non-contact measurements.
Laser range finders have many uses on overhead cranes, including:
Bridge location
Trolley location
Crane-to-crane collision detection (anti-collision)
Crane-to-wall collision prevention
Trolley end stop limits
Hoist height
It is common for new cranes to be delivered equipped with anti-collision and position sensors. Manufacturers are also finding that retrofitting existing cranes with position sensors has improved equipment uptime and safety.
Why Use Laser Sensors?
Electric overhead traveling (EOT) cranes manufacturers and service organizations have traditionally relied on wheel encoders for accurate positioning. Laser sensors are preferred over encoders because they eliminate errors due to wheel slippage or wheel out-of-round conditions.
Another traditional method for anti-collision is the adaptation of various style mechanical limit switches. This method provides a simple present/not present signal and does not transmit an actual position and can only be mechanically adjusted if a stop position needs to change. Laser distance sensors offer infinite adjustability without mechanically moving the senor.
Non-Contact Overhead Crane Positioning System
Dimetix D-series laser distance sensors are the ideal choice for EOT crane positioning and anti-collision. Their long-range, measuring abilities, small spot size, and multiple industrial outputs commonly used in crane controls offer efficient positioning solutions.
The Dimetix D-series laser distance series from Laser-View Technologies provides the best position sensors for overhead cranes due to the following key characteristics:
Long measuring range for large facilities: Dimetix provides lasers that measure from 0.05m to 500m – Up to 100m without a special reflective target!
Small spot size for easier targeting and smaller target plates: Dimetix lasers provide an exceptionally small spot size that only grows to only 55x30mm at a distance of 100m.
Absolute position accuracy with high repeatability: Dimetix D-series laser sensors offer up to 1mm absolute accuracy with 0.3mm repeatability. Dimetix lasers are absolute and never need re-zeroing as they do with traditional wheel encoders.
Extended temperature operation: Dimetix offers lasers with extended temperature ranges, spanning -40° to +60° C. This is beneficial for outdoor cranes and hot mill cranes in which temperature is either extremely low or high.
Output protocols to match typical control systems: Dimetix D-series laser sensors provide a host of output protocols as standard equipment:
RS232 / RS422 / RS485 serial
SSI (Serial Synchronous Interface) for simple wheel encoder replacement
Analog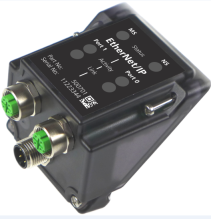 Optional Interfaces:
Ethernet IP
Profinet
EtherCAT
Laser-View Technologies offers its industry expertise with the integration of Dimetix laser sensors into overhead cranes. Their high accuracy and repeatability make positioning and detecting crane bridge collisions the best choice of any of our competitors.
Interested in learning more about the Dimetix long-range laser distance series? Click here to contact Laser-View Technologies.