DIS-Sensors provides rugged MEMS based sensors to address position, slope, and level measurement challenges.
Laser-View Technologies, Inc. is the North American distributor for DIS. Our office in Pennsylvania supports USA, Canada, and Mexico with product inventory and technical expertise.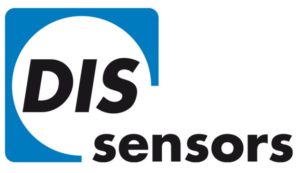 How We Compare to the Competition
We offer many sensors to meet a variety of requirements and price points.
Great for equipment OEM:  competitively priced
Small footprint with full potting
IP67 ratings
Shock and Vibration rated
CE and UL ratings
Extended temperature ranges from -40 to +80

°

C
NEC comparable Cl1 Div2 rated sensors available
SIL1 and SIL2/PLD rated sensors helps you meet safety regulations
On board adjustable parameters to customize the sensors to your application

Filtering
Switch points and hysteresis
Low pass filters
Time delays

Outdoor and Indoor use
Variety of outputs

Analog, Serial, CANopen, CANopen Safety
Specifications Overview
Accuracy to .03

°

1-2 axis measurement
Range up to 0-360

°

Variety of outputs
Analog
Serial
Canbus (CANopen and CANopen safety)
Digital outputs
Rugged sealed IP67 housings; thermoplastic and s/s
Some models SIL2/PLd safety rated
Rugged, Accurate & Cost-Effective
Easily Integrate With Your Control System
DIS Sensors are easily integrated into most customers' control systems with their many output options, including Analog, Serial, Canbus, and digital outputs. DIS Sensors has been providing sensors to industry for the past 25 years around the globe and has a focus on the construction vehicle market.  That is why they have a line of advanced sensors, some of which are SIL/PLD rated for customers that build equipment for domestic consumption and export.
We maintain USA inventory to provide you with quick delivery on certain standard products and offer a full line of accessories that help you integrate the sensors into your applications with minimal effort and searching for the right components.
Typical applications:
Angular position
Rotation based on angle instead of an encoder
Slope
Level control
Vibration and acceleration
Sensor Type
INCLINOMETER
TILT SWITCH
ACCELEROMETER
Typical Specifications
Measuring range 1 axis
±10°; ±30°;
±90°; 0 – 360°
 up to 179°
±0.26 to ±18 g
(1 g = 9.81 m/s²)
Measuring range 2 axis
±10°; ±30°; ±90°
±1° to ±80°
±0.26 to ±18 g
(1 g = 9.81 m/s²)
Measuring range 3 axis
N/A
N/A
±0.26 to ±18 g
(1 g = 9.81 m/s²)
Maximum number of axis
2
2
3
Centering function
Centering available
on some models
Centering available
on some models
Centering available
on some models
Best Accuracy
Up to 0.02°
Up to 0.10°
Up to 0.003

°

Frequency
0 – 10/50/100/500/
1.000/2.000 Hz
Operating temperature
-40…+80°C
-40…+80°C
-40…+80°C
Degree of protection
IP67, IP68 or IP69K
IP67, IP68 or IP69K
IP67, IP68 or IP69K
Power supply
5 VDC, 8…32 VDC
5 VDC, 10…30 VDC
5 VDC, 10…30 VDC
Housing material
(reinforced) plastic
or stainless steel
(reinforced) plastic
(reinforced) plastic
or stainless steel
Dimensions
see each series
for dimensions
see each series
for dimensions
see each series
for dimensions
Certification
CE, UL
CE, UL
CE, UL
Field Configurable
Some models are
user configurable
Some models are
user configurable
Some models are
user configurable
| Interfaces | | | |
| --- | --- | --- | --- |
| Connection | cable, M12 connection | cable, M12 connection | cable, M12 connection |
| Analog output | 4…20 mA, 0-5 VDC | N/A | 4…20 mA, 0-5 VDC |
| Number of outputs | 0 | up to 2 | 0 |
| Serial Interfaces | RS-232 available | N/A | RS-232 available |
| CANbus | CANopen, CANopen Safety | | CANopen, CANopen Safety |
| Functional safety rating |  SIL2/PLd available |  SIL1 available |  SIL2/PLd available |