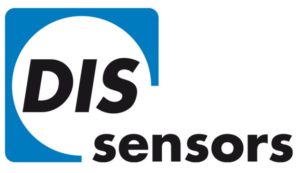 Laser-View Technologies' DIS sensors have made the following upgrades to some of their sensors:
QG40N Tilt SIL1/PLc Voltage range expanded up to 5-32Vdc: This range expansion allows smaller systems with small batteries to operate the sensor.
QG65 is now available with UL certification: This signifies the safe and reliable qualities of UL Certified DIS products. UL, also known as Underwriters Laboratories, was established in 1894 to test, inspect, and approve the safety of building materials. Today, they operate as a non-profit organization evaluating electrical, mechanical, and chemical products for consumer safety.
The UL Certification Process
With over 100 years of experience, UL has investigated over 19,000 different products and established more than 1,400 standards for safety. A UL certification is a true indication of an item's operational safety.
Manufacturers voluntarily submit requests for certification. The personnel, product, facilities, processes, and systems applicable are then evaluated for operational safety. Once approved, the product can include the official UL mark.
To maintain the certification's integrity, UL invests in an ongoing certification process. They will regularly conduct unannounced audits of the product's facilities to ensure compliance with their requirements.
Importance of a UL Certification
UL certifications are recognized across the globe and a product can be certified for multiple countries. There is a combined UL Mark for Europe, Canada, and the United States, indicating inspection found the product compliant in all three markets. USA companies making products that can be sold in Europe commonly seek products with the UL Certification.
Consumers can trust that DIS products with a UL Mark have been tested and certified through a high-quality process. Learn more about UL Certifications on their website.
Contact Laser-View Technologies to learn more about the DIS Sensor family of accelerometers, inclinometers, and tilt switches.